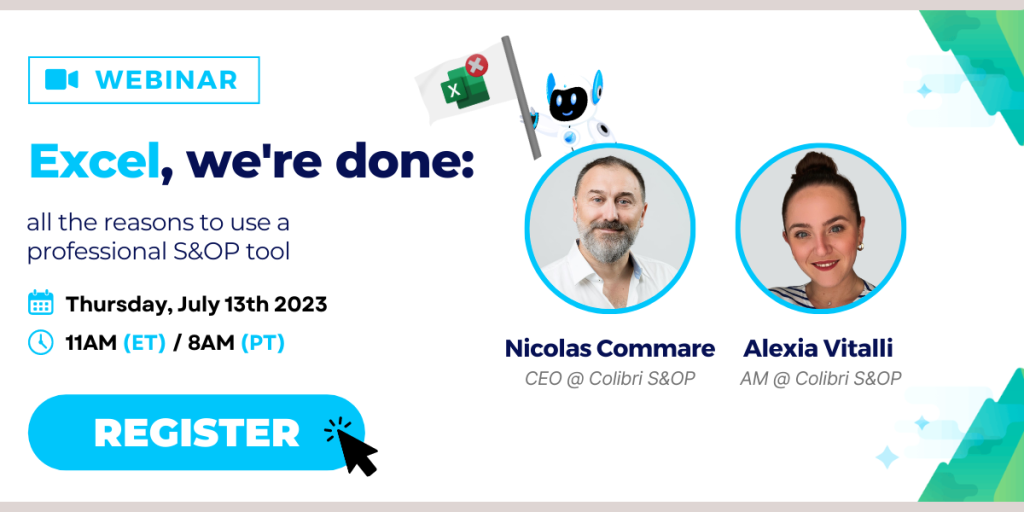 Fed up with Excel struggles? Level up your planning game with our dedicated tool!
Join us on Thursday, July 13th, 2023 for an eye-opening webinar with Alexia Vitalli, Account Manager, and Nicolas Commare, CEO at COLIBRI S&OP. Discover how to simplify your daily routine and optimize your processes.
Say goodbye to errors and tedious calculations, and embrace a new era of serenity and efficiency!
#webinar #supplychain #excel
Détails
Date : Thursday, June 1st 2023
Free registration