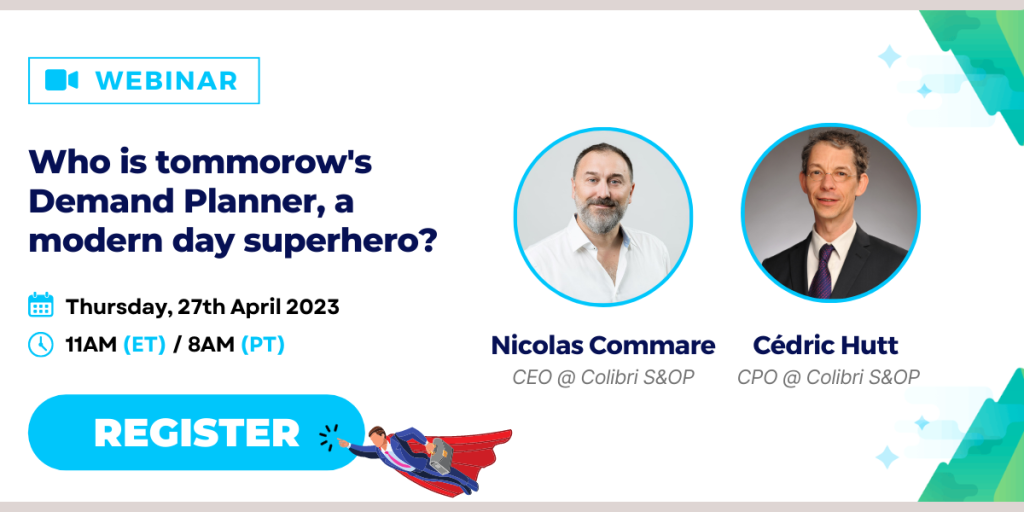 Once in the background and now at the heart of organizations, the Demand Planner function has become key.
This central and strategic role is a bridge between sales, marketing, purchasing and manufacturing.
Discover the transformations that this profession has undergone and the challenges that await it.
Nicolas Commare and Cédric Hutt, founder and CPO of Colibri and experts in Supply Chain, will meet you on Thursday, April 27th at 11AM (ET) / 8AM (PT) for this webinar.
On the agenda:
The origins of the demand planner
The changes in the profession
The demand planner of today
The secret weapon you can't do without
Détails
Date : Thursday, April 27th
Time : 11AM (ET) / 8AM (PT)
Free registration