Building loyalty is easier and cheaper than acquiring new customers. But what better way to build loyalty than through customer satisfaction?
In addition to building loyalty, customer satisfaction promotes acquisition. Positive reviews on Google reinforce the brand image and create a real climate of trust. For companies, customer satisfaction is, therefore, a strategic pillar. Let's take a look.
The 4 aspects of customer satisfaction
Customer satisfaction is a function of various factors, including what is perceived, what is felt, or the customer's behaviour towards the brand. Here is a closer look at 4 fundamental aspects companies must consider improving for better customer satisfaction.
1 – The cognitive aspect
The cognitive aspect is the customers' perception of a product or service. It refers to how the consumer thinks and reflects on the brand.
Has the product been helpful, or has the service adapted to the customer's needs? The cognitive aspect refers to judgement and will lead to an evaluation. This is an opportunity for the company to measure the offer's weak and strong points via a satisfaction questionnaire, for example.
2 – The behavioural aspect
Customers are more likely to return and buy if they are satisfied. This is one of the components of customer satisfaction: the behavioural aspect.
To build loyalty, brands must focus on offering their regular customers differentiating products and services. And if these customers are delighted, they can become true brand ambassadors.
Providing a memorable customer experience is a key factor in building customer loyalty.
3 – The emotional aspect
Subjective perception, the emotional aspect, encompasses what the customer feels throughout the buying process, from joy to frustration.
To create a strong bond between the buyer and the brand, it is therefore important to consider all the customers' wishes, opinions, and possible remarks.
4 – The affectionate aspect
There is an emotional bond between the company and the customer. The consumer's attachment to the brand will lead him to recommend the brand to his friends and relatives.
This recommendation can be made by word of mouth and via publications or social media comments.
A tool can help better understand this affective aspect around the purchase: the NPS (Net Promoter Score). This score measures the probability of customer recommendation.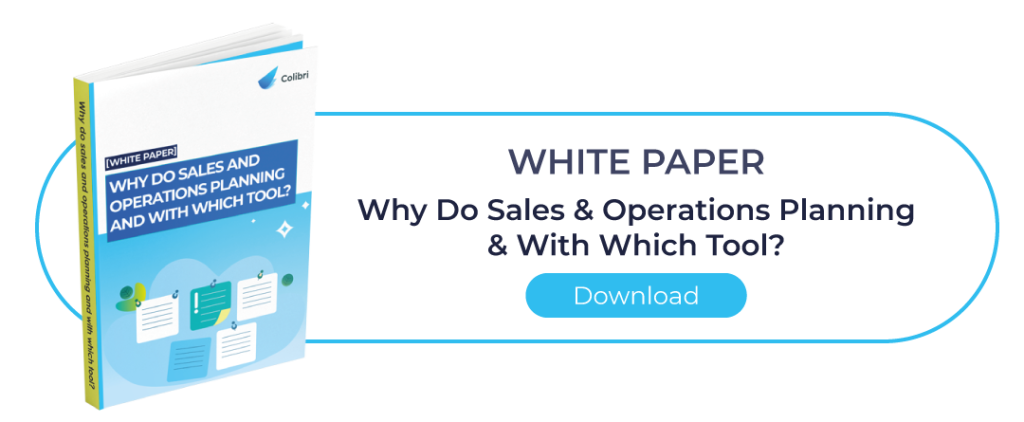 How does supply chain optimisation improve customer satisfaction?
An optimised supply chain makes it possible to deliver the right product, at the right time, to the right place. This has a positive impact on all aspects of customer satisfaction.
Receiving the order on time impacts the cognitive aspect of customer satisfaction: all the conditions are met for the consumer to evaluate his buying experience positively.
Customer satisfaction impacts behaviour as customers will feel more inclined to repeat their buying experience.
When the supply chain is well managed, stock-outs and delays are minimised. In this way, the company meets the customer's needs without the customer feeling frustrated. This is the best way to deal with the emotional aspect of customer satisfaction.
Finally, after a positive buying experience, the customer may recommend the brand to others, for example, on social networks such as Facebook, Instagram or Tik Tok. Optimising the supply chain helps you manage the brand's affective aspect and create a stronger sense of attachment.
Supply chain optimisation: the example of Amazon
The most powerful company in the world, ahead of Google and Microsoft, Amazon has implemented numerous innovations in its operations. Among the American giant's aims are to maintain an ultra-technological warehouse, to anticipate trends and customer needs, to ensure delivery in record time and to offer an ever more diversified range of products.
To achieve these objectives, Amazon has implemented continuous distribution, supply chain automation and increased storage space. In this way, Amazon deployed a supply chain that was perfectly adapted and optimised to ensure high customer satisfaction. As a result, the company was able to reduce existing complexity and better meet all needs, including urgent and unpredictable needs. In this way, Amazon could position itself as a market leader by relying on the power of its supply chain!
Supply Chain: which levers to improve customer satisfaction?
Good supply chain management brings several benefits to your company. Indeed, it allows you to :
Avoid stock-outs. Thanks to better sales forecasting, you have the right stock, in the right place, at the right time. This gives you the best chance of fulfilling a maximum number of orders on time.
Anticipate sales peaks. A good forecast of sales in the medium and long term allows you to avoid lengthening lead times. A whole data series must be considered to optimise this process, such as anticipating supplies and seasonality.
Controlling costs to offer a competitive price. Supply chain optimisation allows you to anticipate supplies, limit emergency repairs and optimise transport costs. Therefore, your average cost per piece is optimal, enabling you to offer your customers the right price.
Pay attention to quality and monitor it. For this, you can rely on the KPI percentage of product defects. Also, ensure that you regularly measure the reliability of suppliers so that it is sufficient to meet demand.
Finally, ensure that you constantly respond to and anticipate new consumer expectations. For example, show that your company has committed itself to protecting the environment and employment by implementing local sourcing—another option: set up a carbon emission indicator to direct your efforts to limit environmental impact. Consumers are increasingly sensitive to this!
Improving customer satisfaction with S&OP software
You will give yourself every chance to improve customer satisfaction by adopting high-performance S&OP software. This tool is capable of making the entire supply chain more reliable.
You will benefit from a better vision with simple, fast, and collaborative sales forecasts. A good S&OP solution will also help you to optimise supply planning by improving procurement and working by exceptions. This will save you time while reducing your inventory. Finally, an S&OP tool will allow you to manage your business better. You will be able to handle the S&OP planning from A to Z. You will be able to compare and simulate easily to make the best strategic decisions!
Are you looking for a tool that allows you to optimise your supply chain to improve your customer satisfaction? Leave the Excel spreadsheets for COLIBRI. This Cloud Native software specialises in Demand, Supply and Strategic Planning. Opt for a cloud solution that can be deployed in 3 months: contact us!