Currently, companies in the logistics sector have difficulty recruiting candidates. What's more, they struggle to get them to stay once hired! This talent shortage raises two questions: what are the consequences for planning teams in terms of turnover, and how to avoid them? See our answers.
The supply chain and team turnover
Today, while planning plays a significant role in companies, dedicated teams face a major issue with turnover, and the same is true for all industrial and service sectors.
According to a survey by the Banque de France published in 2021, more than one out of two business leaders in services cannot find the skills they're looking for. This concerns one-third of companies in the industry!
As a result, companies are struggling to recruit, and this phenomenon is currently affecting all regions of France.
However, most companies have made genuine efforts. In recent years, they have decided to implement tools and methods that make the supply chain teams' work much more manageable. In addition, new management perspectives have been introduced, with career development opportunities, improved working conditions, and a more caring management style.
But despite these efforts, thousands of positions remain unfilled in the sector. Therefore, recruiting talent is still a topical subject… By 2030, France could even be facing a talent shortage. According to the American recruitment agency Korn Ferry, our country could be short of 1.5 million highly qualified employees, representing a loss of around 175 billion euros for France…
Planning teams' turnover: what consequences for the supply chain?
The significant shortage of talent in the supply chain poses several challenges:
Recruiting staff is expensive.
Teams are frequently understaffed.
The supply chain loses efficiency because of the need to train new staff regularly.
Talent with essential knowledge and responsibilities tend to leave, resulting in a loss of skills for the company.
Turnover leads to turnover: this phenomenon blocks team spirit and cohesion. Companies are faced with a vicious circle: because of turnover, employees have less and less desire to stay…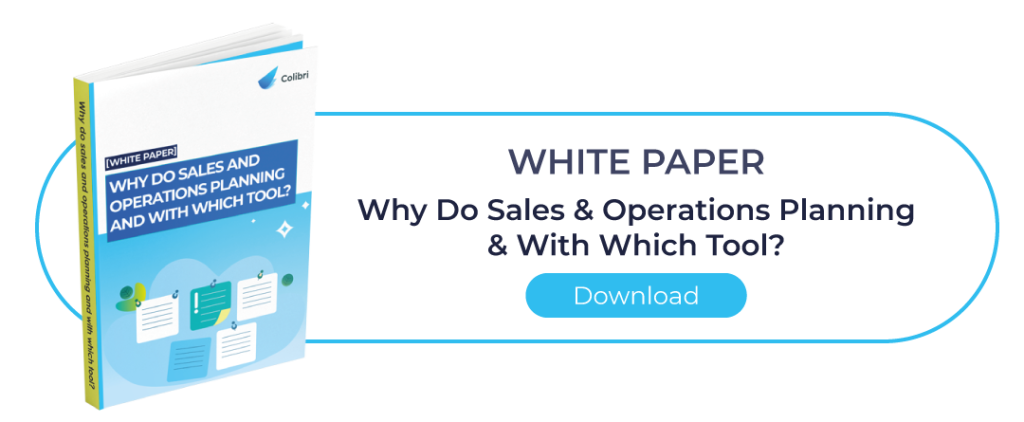 Supply chain: how to deal with planning teams' turnover?
1. Identify the causes of your turnover
First, you must identify the leading cause(s) to solve the turnover issue.
There are various causes of turnover, including
Lack of employee recognition from management teams.
Difficult, unsatisfactory working conditions.
No or insufficient development or prospects.
Too much pressure in the workplace.
Not enough pay.
Poor employee integration leads to a poor overall atmosphere.
Once the most impacting factor is identified, it's easier to implement a suitable plan of action and address the issue.
2. Attracting and retaining talent in the supply chain sector
Another important issue is attracting and retaining talent. This reduces recruitment costs and makes the supply chain more efficient. In addition, retaining talent can create strong team spirit and commitment to the business.
What can be done to attract and retain this talent? There are several ways to do this!
Invest in the improvement of work conditions. The challenge is to reduce drudgery, promote employee well-being and increase attractiveness. For example, you can invest in innovative working tools, create a pleasant working environment, offer group activities, or allow more flexibility with working hours.
Opt for a participative management style. Today, creating and maintaining a pleasant working environment between colleagues is essential. At the same time, develop a caring management culture that is human and listens to your employees. Help your employees give meaning to their work by developing close management.
Focus on team training. Training is a rewarding process for employees. It will strengthen their feeling of belonging and will encourage internal mobility. To do this, make sure you set up training tools that are adapted and easily accessible. For example, organise training sessions that are directly integrated into working hours.
3. Automate processes to gain agility
In companies with high turnover, having the ability to become more agile and adaptable is a real plus. By doing so, the repercussions of an employee leaving will be much less damaging.
In this context, versatility is a significant issue. When employees are proficient in different tasks, they can make replacements much more quickly. Another good idea is to automate the planning process. In this way, the risks relate to the tool, not the people. That way, the company doesn't lose as many skillsets if an employee leaves. The supply chain is no longer dependent on a person but a tool. However, make sure you choose a sufficiently reliable, efficient, versatile, and collaborative tool!
COLIBRI has developed a dedicated cloud solution to assist companies in digitalising their supply chain. The Sales and Operations Planning software offered by COLIBRI is ideal for companies wishing to gain agility in their processes. The company gains reactivity and efficiency: everyone has a 360° view of the information, which is a considerable asset for the planning teams. In addition, the consequences of staff turnover are less of a burden on the supply organisation because data is centralised, and its processing is automated. Do you have a project or maybe just a question? Please contact us!