Human resources, accounting, finance, … all business functions are in transition, and all tend to digitalize. Indeed, organizations have clearly understood the importance of digitalization as a global performance driver and supply chain processes are no exception. Here is why.
Supply chain digitalization: a productivity driver
Supply chain processes encompass the entire business cycle of a company: forecasting, procurement, production, storage, shipping, customer satisfaction, … Digitalizing the supply chain can therefore have a positive impact not only on logistics but also on the entire company. In addition to reducing lead times, digitalization facilitates collaboration between teams with simplified information sharing and as such is an effective productivity driver for the whole company.
Increase reliability and efficiency by digitalizing supply chain data
Supply chain digitalization allows the use of all of the company's data for greater reliability. Sales history, customer information, seasonality, … Leveraging data is thus a major challenge for companies seeking to better understand their sales mechanisms. Digitalization facilitates the understanding and analysis of the company's activity; it allows to draw reliable information and improve efficiency. It also makes automated planning possible, giving companies an optimal level of reliability and significantly improving sales forecasts. Digitalization also represents an opportunity to share data with suppliers, which improves collaboration, and secures and optimizes the entire supply flow. As a result of digitalization, data becomes more accessible, decision making is improved, and companies becomes more efficient.
Also read Sales Forecasts Reliability: How To Improve It?
Real-time inventory visibility: digitalizing the supply chain to increase agility
Inventory management is a major challenge for the supply chain. When companies lack visibility, they must react very quickly to the slightest disruption in their inventory management. Digitalization is a real asset in this respect: real-time information updates allow businesses to have a better view on their inventory and fosters proactivity in dealing with out-of-stock situations and limiting their impact. Supply Chain digitalization thus creates a string of positive results: improved inventory visualization increases companies' responsiveness, which in turn raises their service level and customer satisfaction.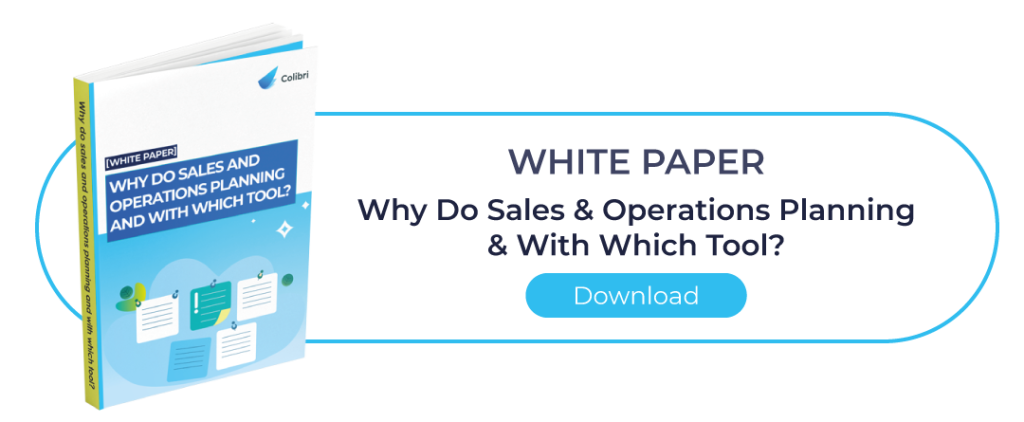 Supply Chain digitalization for customer satisfaction
To achieve a high customer satisfaction, companies must be able to meet customers' expectations in terms of quantity and delivery lead times. Digitalization is a valuable tool in this respect: by improving reliability and visibility, companies can anticipate customer needs with greater accuracy. Digitalization is thus an excellent way to improve customer experience: less disruptions, less delays, more satisfaction. Ultimately, it allows companies to remain competitive on their markets. By being able to respond to demand, they reduce the risk of customers seeking satisfaction elsewhere.
Data safety with a Cloud based solution
Supply Chain digitalization is a direct response to data mapping issues. It also eases data management and processing, and therefore, leverages the wealth of information that can be otherwise overwhelming for companies. Indeed, demand planners must collect a lot of information, often scattered throughout the company: order books, budgets, supplier constraints, new product launch forecasts, etc. If each department in the company generates data manually, the demand planner faces a high risk of errors. Digitalizing supply chain processes allows consolidation and verification of data accuracy. In addition to the risk of errors, possible security breaches are a serious threat to companies. Manual data entry, especially in Excel, involves a lot of file sharing which presents a real risk for data security.
Also read Supply Chain Planning: 7 Signs That Show It's Time To Drop Excel
Digitalizing your supply chain, grants you access to the best security standards (HTTPS, 2FA, SSO, etc.), as well as to efficient backup solutions (georeplication, point in time restoration, etc.). Data security and accessibility can be greatly improved by using one of the many Cloud based planning tools, which feature multiple information security certifications. They also provide agility and automatic scalability, features that help reduce project lead times and adapt database capacity to the activity level. Digitalizing your supply chain process using a Cloud based solution is a secure and efficient way to increase productivity!
Colibri has developed a dedicated 100% cloud-based solution to help companies digitalize their supply chain processes. As a Demand and Supply Planning tool, Colibri pays particular attention to data security. RGPD compliance, data and backup encryption, intrusion detection, secure authentication, HTTPS connection, … with Colibri your data is secure!
A project? A question? Contact us!