When the supply chain is sufficiently agile, your company is in the best possible position to respond to business opportunities. All this while anticipating the risks, such as a stock shortage or a potential supplier supply problem. Are you in this situation? Is your supply chain agile enough? Here are some answers and advice to follow!
What is an agile supply chain?
When it can adapt easily, even in a major unforeseen event, the supply chain is said to be "agile." But be careful: being agile does not mean being "reactive." These two notions are very different.
When a company is reactive, it adapts in a hurry. Decisions are then taken to the detriment of other activities, ultimately harming productivity.
Conversely, agility is a natural part of the company's operations. And when the supply chain is agile, the company can anticipate all kinds of situations and put in real-time an organization that meets the market requirements: no imbalance and no decisions potentially penalizing the company.
Agile supply chain: what are the advantages?
Agility: the key to improving your customer service rate
By definition, agility is the opposite of unit productivity.
So, for example, if a food company chooses to make only dark chocolate for a week, the machine's productivity will be much higher than if it makes 10 different types of chocolate in that same time frame.
In the first case, the machine achieves an output of almost 100%; in the other, the figure is closer to 80%. However, by producing several types of chocolate, the company benefits from a much better service rate because it can cover a more comprehensive market demand: dark chocolate, white chocolate, and praline chocolate.
Companies aiming for a high service level want the most agile supply chain possible. And to do that, they need to put the industrial means and resources that match their ambitions in place.
Be more agile and reduce risk
Is your company able to react if a supplier fails to deliver? If the supply chain is agile, this risk will be managed. In this situation, a plan B will be foreseen, such as a second supplier able to take over when the first is unavailable.
The ideal? To ensure that both suppliers' ability to deliver products is maintained at all times. Admittedly, this strategy results in smaller production quantities and fewer cost savings. But it does give you greater resilience in the event of failure. Your production is secure, and your supply chain is truly agile!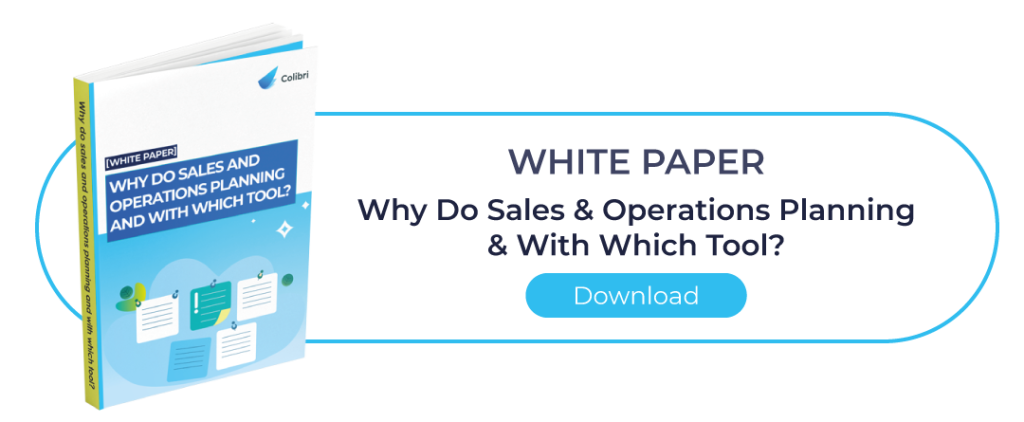 Does your supply chain lack agility?
Do you tend to fall behind because of relatively long process steps? When annual budget forecasts are revised each quarter, your teams, based on the original estimates, have difficulty adapting to these changes. Is a new product a commercial success, but the company cannot adjust its supplies or production? All these situations indicate that your supply chain is undoubtedly lacking agility.
The same is true if the absence of one person in the team immediately causes delays in the process or if the lines cannot quickly adapt their production to marketing changes or customer feedback.
Supply chain: how to gain agility?
A whole series of factors must be considered for the supply chain to become more agile. It's up to you to make the best possible choices!
So, for example, if you have opted for a distant sourcing solution, perhaps it is time to adjust your choice or source a complementary local supplier. Because this type of sourcing lacks reactivity, on the other hand, a short circuit – admittedly more expensive – allows you to benefit from much better delivery times, which improves agility. In short, your supplier management must enable you to rely on alternative supply channels to anticipate any risk of unforeseen events and to react in a brief period.
Another lever is to improve the flexibility of the production tool. This multi-factor strategy involves considering CSR issues, particularly social ones. If you offer good working conditions to your employees, they will be more inclined to work overtime if necessary.
Finally, for optimal agility, make sure you encourage team versatility. If one person is absent, your supply chain should not be impacted. It is, therefore, essential that your employees master different skills to work together and replace each other.
Colibri S&OP: a tool that promotes supply chain agility
Do you want your supply chain to become more agile? To simplify your task, choose an adapted tool!
Thanks to powerful software such as Colibri S&OP, even if everything does not go as planned and you are faced with exceptional orders or unforeseen events (increase in demand, unavailability of a supplier, absence of an employee, etc.), you have all the cards in your hand to benefit from both a reasonable productivity rate and a good service rate.
Colibri also allows you to set up appropriate security rates and manage supplier planning more closely. Everything can be organized and anticipated as best as possible: your company becomes more agile.
Colibri S&OP is an intuitive, easy-to-use, and configurable solution for management rules, inventory policies, and supply chain strategies. It is an adaptable and configurable software designed to support the best practices that enable agility.
Easy to understand, Colibri makes it possible to visualize and adapt forecasts and management rules quickly without needing to train users for months.
Gaining agility is an advanced strategy that must consider many elements that involve all departments of the company, from purchasing to production, including sales, marketing, and finance. Leading this agility strategy with a tool like Colibri allows you to reach your objectives and increase turnover.
Want to test Colibri S&OP? Schedule your demo now!